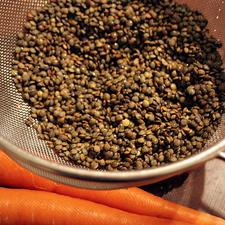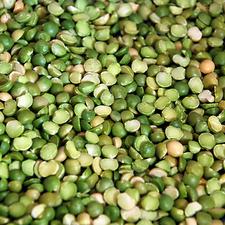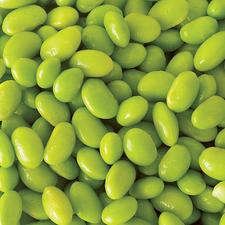 Photo credits (left to right): Photo credits (top to bottom): Flickr: Maggie Hoffman; Flickr: alyiceedrich; Flickr: UnitedSoybeanBoard
Foods Included
Yellow, Red, and Orange Lentils; Green split peas; Soy beans (edamame); Peanuts
Description
Legumes are a broad category of edible pods, including beans, that are great sources of protein. They are soft when cooked and are versatile in cooking, often taking the flavor of herbs and spices used.
Buy It
Dried lentils and split peas can be purchased in packages or bulk bins.
Soy beans can be purchased dried or frozen (cooked).
Store It
Store dried lentils in an airtight container in a cool, dry, dark place.
Dried lentils can last for up to 1 year.
Store cooked lentils in an airtight container in the refridgerator for up to 1 week.
Cook It
Lentils are quick and easy to cook and don't require soaking.
Wash lentils and pick out any wrinkled lentils or debris. Drain and put lentils into a pot. Use a ratio of 1 cup of lentils to 2 cups of water. Add seasonings if desired, but don't add salt yet. Bring to a rapid simmer over med-high heat and then reduce to a low simmer. Cook uncovered for 20-30 minutes. Lentils are done as soon as they're tender. Strain the lentils and add salt, if desired.
Serve them warm over brown rice or cold over a green salad.
Why It's Great
Fiber helps with healthy digestion and keeps us feeling full.  Eating enough fiber has been shown to keep our hearts healthy too.
Folate, or folic acid, helps our tissues grow and our cells work.  Especially important for pregnant women.
Iron is essential for red blood cells and muscles.
Helps control blood sugar levels.
Proteins are building blocks for our bones, muscles, cartilage, skin, and blood. They provide a variety of nutrients that are essential for health and maintenance of your body.